Moving Life
Ziv-Av designs Moving Life's smartest high-performance mobility scooter
Moving Life provides a life-changing solution and pioneered a mobility scooter which is the first of its kind. Moving Life's founder sought out the expertise of Ziv-Av to design a revolutionary mobility scooter to promote user's mobility and independence.
Ziv-Av engineers develop breakthrough mobility scooter
Ziv-Av designed a revolutionary scooter that can transform into a briefcase and be taken in any public transportation and transform back to a scooter when offloaded.
Ziv-Av's revolutionary design for a robust product
Ziv-Av designed this robust scooter with three modes: the drive mode, the trolley mode, and the split mode. The scooter is designed with a revolutionary mechanism that allows it to be folded to a trolley suitcase size and be taken on the train, plane, or in your trunk. It's designed for space-efficiency and can also be split into two lightweight parts for easy lifting. All of that without compromising performance, safety and all regulations involved.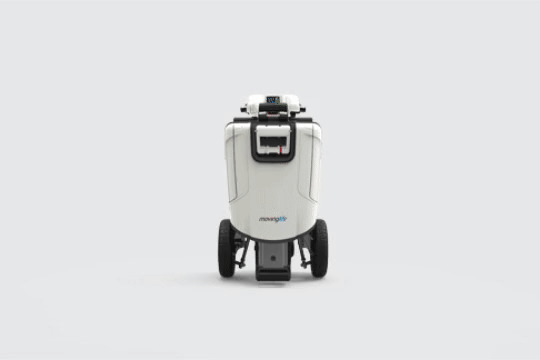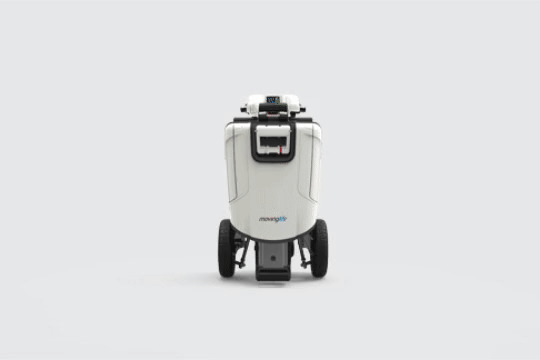 Ziv-Av design promotes safety and comfort
Ziv-Av's robust design uses sturdy materials as aviation-grade aluminum and high-tech plastics.
While the compact unit can be split in two for easier transport, it forms a robust scooter with the best balance and space-efficiency.
The design features an armrest to provide extra comfort and a cane holder to hold canes or crutches wherever you go.
Ziv-Av designed the scooter to be cost-effective yet sturdy and ensured an optimal design which is safe as well as affordable.
Ziv-Av taking Moving Life's scooter to the next level
Ziv-Av design helped Moving Life to be the next-gen leader in the mobility industry. It is the first scooter that can be taken as luggage in public transport and other vehicles with great ease.
The innovative scooter is one-of-a-kind product designed to provide functionalities that are never seen in other mobility scooters.
Ziv-Av offers efficient designs for startups as well as industry leaders
With 30 years of experience and hundreds of satisfied clients in the medical industry, Ziv-Av provides cost-effective products with high market adoption.
ISO9001 (QMS Certification), we are focused on quality and an integrated process to create medical products that are approved, produced and delivered to market faster.
Put your product engineering in the right hands.
Make it optimal. Make it with Ziv-Av.
Start your product design today.