AM General
Ziv-Av upgrades legendary Hummer design for AM General
AM General has a renowned legacy in manufacturing commercial and military vehicles for customers worldwide. The company is a leader in the automotive industry and has been consistent in providing a full range of technical and logistics support.
IDF calls on Ziv-Av to fix systemic crack problem in Hummer vehicles
The existing design for AM General's famous Hummer was unable to carry supplemental armor as the additional weight was causing the vehicle's chassis to crack. IDF needed a solution that would serve as an add-on kit for retrofitting the vehicle to avoid the cracks.
IDF approached Ziv-Av to upgrade the Hummer design, improve its performance, and enable it to bear additional weight.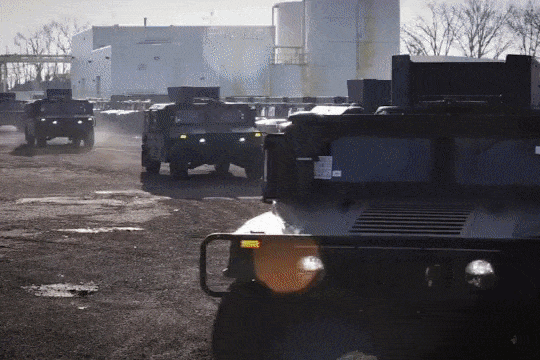 Ziv-Av design enhances Hummer vehicle
Ziv-Av's experts conducted failure analysis to diagnose the weak points in the Hummer's mechanics and structure. Once the engineers uncovered the source of the chassis cracks, they were able to design a modification for the vehicle so that it would carry additional armor and excess weight.
The add-on retrofitting solution allowed the Hummer to cross all kinds of terrain while eliminating the risk of cracks. In addition, Ziv-Av's carefully engineered the add-on so that the retrofit could be performed without disassembling the vehicle body from the chassis – ultimately reducing vehicle downtime.
Ziv-Av's design made it possible to retrofit operational vehicles in a short time and save them from early failure.
Ziv-Av's versatile team successfully tests out new Hummer structure
Once Ziv-Av successfully completed the design, the team ran tests for the solution to ensure its quality. This additional service enabled a reduced downtime, allowing the Hummer's to return safely to service. Ziv-Av's upgrade conquered the Hummer's complex problem by providing a durable solution to carry the supplemental armor.
Ziv-Av specializes in solving tough industry challenges
For over 30 years, Ziv-Av has provided end-to-end solutions for companies in various industries including the automotive, heavy equipment and HMS industries, as well as many more.
Our multidisciplinary engineers help reduce production costs and make products more durable and reliable – all with faster time-to-market.
Solve your toughest challenges with Ziv-Av today. Call now!
Make it Optimal – Make it with Ziv-Av.
Start your product design today.